Estate Car
>>
Cars by Make
>>
Volvo
>>
1972
P1800 ES \

1972 Volvo P1800 ES \ Estate Car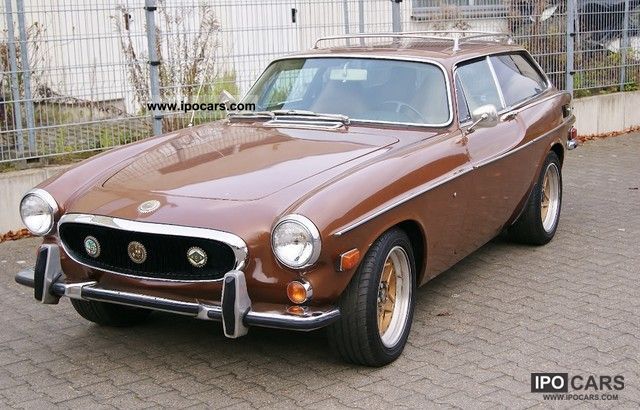 Uploaded by fascio88



Model ID
Manufacturer (Make)
Volvo
Model Name
P1800 ES \
Year
1972
Vehicle type
Estate Car
TECHNICAL SPECIFICATION
Engine Capacity
2L (1986 cm³)
Engine Power
91 kW (124 PS(Hp))
Fuel Type
Petrol
Gearbox
Manual gearbox
Climatisation
A/C (man.)
Number of Seats
4
Door Count
2/3 Doors
Description
offer here a VOLVO P1800ES \The car verfgt via a manual transmission with overdrive and the B20 engine with 124PS. The original factory paint is GoldMet. (105), the Volvo was once berlackiert in this color.
Overall, the Volvo in good body condition, partly measured spatula but everything is still in grnen area, the beads in the sill area are still easily recognizable, but he has been at the typical places rust bubbles.
The Volvo is ready to drive and gear including overdrive works well.
It is an honest car that you may as layers rather quickly so early or the TÜV also restore everything is complete.
I also have a Volvo in P1800ES with automatic transmission offer.
Like more information on the phone or by mail.
Estate Car
>>
Cars by Make
>>
Volvo
>>
1972
P1800 ES \
- Specs and Pictures