Small Car
>>
Cars by Make
>>
Talbot
>>
1976
Simca Rallye II, 1.Hd., 37500 km unrestored!

1976 Talbot Simca Rallye II, 1.Hd., 37500 km unrestored! Small Car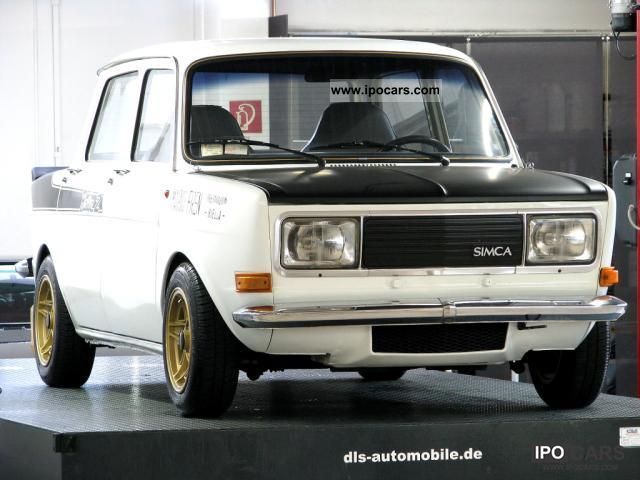 Uploaded by strahd-zarovich



Model ID
Manufacturer (Make)
Talbot
Model Name
Simca Rallye II, 1.Hd., 37500 km unrestored!
Year
1976
Vehicle type
Small Car
TECHNICAL SPECIFICATION
Engine Capacity
1.3L (1288 cm³)
Engine Power
73 kW (99 PS(Hp))
Fuel Type
Petrol
Gearbox
Manual gearbox
Number of Seats
4
Door Count
4/5 Doors
Description
When was the last time to see a Simca Rallye II drive to one of us gezeigtem original state on the road? 30 years ago maybe? Then he met a 3 year old, very clean and geschonten model ... some years later, it was hardly the kind of vehicles, and this type of de facto no longer admired.
Countless racing and rally racing on the mountain, were on the slopes and gravel on its determination,
Fri it was built and homologated. Accordingly, he was used purposive, barely spared, crashed, rusted like a picture of misery by very short space of time in between your fingers, and suffered the torments of hell, while he was still driving. This car was at that time everything, but really everything demanded in order as far forward or even to land on the podium.
Fri general everyday they were too loud, too hard, too inconvenient, too problematic with their
necessary, correct carburetor adjustment, withFingerspitzengefhl to be actuated choke, so as not
drowning, followed by cleaning and warming the race candles ... all that we have
then witnessed live, these cars have coveted, enjoyed, and finally ... slaughtered.
After 1-2 years of intensive use was usually not much of that brig.
If you now - 33 years after the date of this super-fast racer - will face a real
Survivor is, since the beginning of the year and a day spent in Biella with an owner who bought it probably at sight in 1976, to carry him to the very best way in this state and only 37600 km over time, you may as inveterate motorist get nervous before, when faced with this time machine. We know of no better-preserved, original b> Rally II on the market. This one is moderately increased performance, tightened the Fwk., and alloy wheels (org.Stahlfelgen it) fitted. Who d
Small Car
>>
Cars by Make
>>
Talbot
>>
1976
Simca Rallye II, 1.Hd., 37500 km unrestored!
- Specs and Pictures