Estate Car
>>
Cars by Make
>>
Skoda
>>
2011
Superb Elegance navigation PDC Bi-Xenon Memory

2011 Skoda Superb Elegance navigation PDC Bi-Xenon Memory Estate Car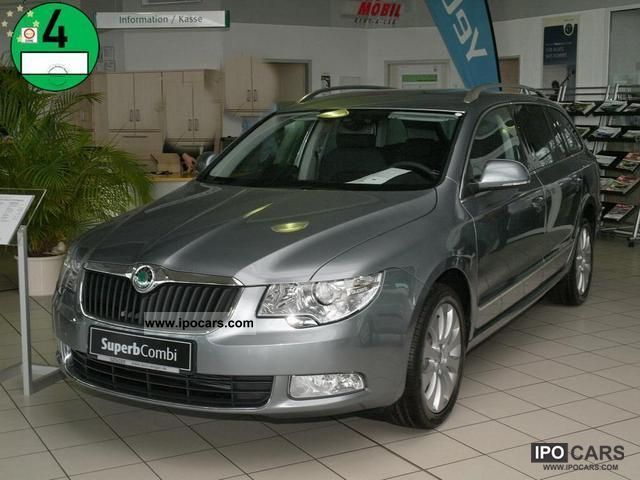 Uploaded by layka



Model ID
Manufacturer (Make)
Skoda
Model Name
Superb Elegance navigation PDC Bi-Xenon Memory
Year
2011
Vehicle type
Estate Car
TECHNICAL SPECIFICATION
Engine Capacity
2L (1968 cm³)
Engine Power
125 kW (170 PS(Hp))
Fuel Type
Diesel
Gearbox
Manual gearbox
Climatisation
Automatic air conditioning
Emission Class
Euro5
Number of Seats
5
Door Count
4/5 Doors
Fuel consumption city
31 MPG (7.5 l/100km)
Fuel consumption highway
49 MPG (4.8 l/100km)
CO² Emissions combined
0.54 lb/mile (151 g/km)
Description
GW-No. 030 776 li> C0 ² Efficiency: C li> ul> Security b>
 
Headlights b> li> Window / li> Outside temperature display li> Cornering li> ul> Comfort b>
 
Electric seat adjustment with memory li> El. 4-fold windows li> Central locking with RC li> steering wheel adjustment li> rain sensor li> ul> Media b>
 
CD Player li> Bluetooth Handsfree li> ul> technology b>
 
Bi-Xenon b> li> Traction Control li> board computer li> headlight washers li> multifunction steering wheel li> Number of speeds: 6 li> ul> Interior b>
 
fine wood equipment li> Split Rckbank li> Kopfsttzen seat height adjustment rear li> Armrest li> li>
Armrest (s) li> Isofix system li> ul> Exterior b>
 
electric tailgate li> Fog li> roof rack li>
Heated Mirrors li> ul> Others b>
 Curb weight 1555 kg
li> Emissionsärmster Fuel: Diesel li> ul> changes, prior sales and errors reserved b>!
Estate Car
>>
Cars by Make
>>
Skoda
>>
2011
Superb Elegance navigation PDC Bi-Xenon Memory
- Specs and Pictures