Limousine
>>
Cars by Make
>>
Rolls Royce
>>
1933
20/25

1933 Rolls Royce 20/25 Limousine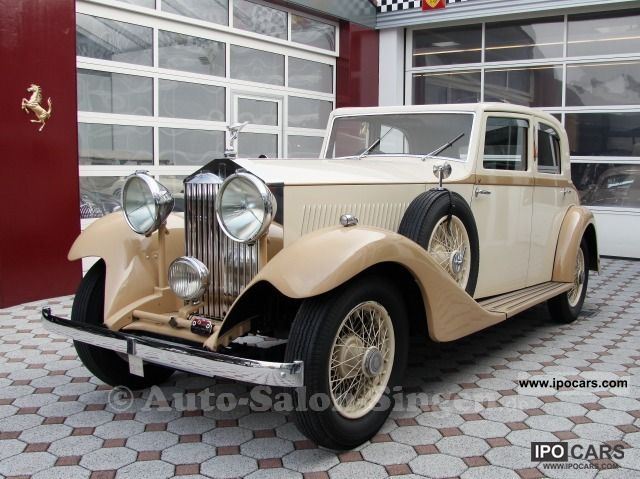 Uploaded by don-eric



Model ID
Manufacturer (Make)
Rolls Royce
Model Name
20/25
Year
1933
Vehicle type
Limousine / Sedan / Hatchback
TECHNICAL SPECIFICATION
Engine Capacity
3.7L (3670 cm³)
Engine Power
55 kW (75 PS(Hp))
Fuel Type
Petrol
Gearbox
Manual gearbox
Door Count
4/5 Doors
Description
If the vehicle is offered here, it is a ŽŽRolls-Royce 20/25 4 Door Sport Hooper SalonŽŽ The last owner bought the car in March 1989. In subsequent years, some part of the vehicle restorations and revisions were made. How does the body including the ash wood frame has been completely restored and painted, installed new bearings and pistons in the engine and durchgefhrt various maintenance activities. We have before us on this vehicle has a history file to see from that is that there is here a so-called ŽŽmatching-numbersŽŽ vehicle. The entire interior seems to be more original and a beautiful patina over verfgt. The car is in exceptionally good condition and will enrich every Fri exquisite Rolls Royce collection dar. He jumps on impact and has a silky smooth engine operation. The history of Rolls-Royce 20/25 hp was a ... specified mileageis read off mileage!
Limousine
>>
Cars by Make
>>
Rolls Royce
>>
1933
20/25
- Specs and Pictures