Sports car/Coupe
>>
Cars by Make
>>
Porsche
>>
1974
3.0 RSR, RUGEN engine & gearbox, lots of orig. Part

1974 Porsche 3.0 RSR, RUGEN engine & gearbox, lots of orig. Part Sports car/Coupe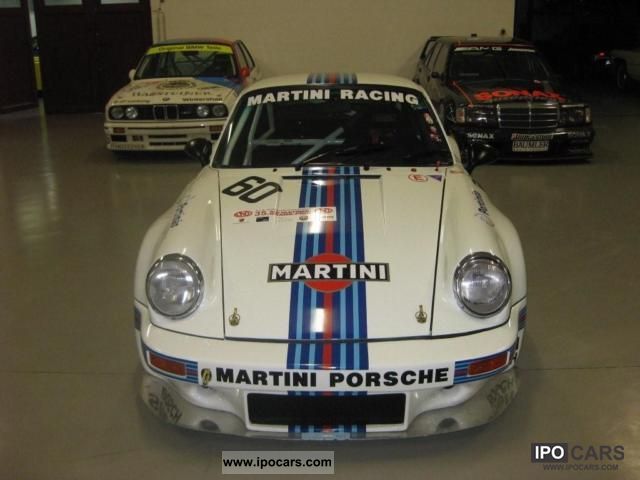 Uploaded by leisurebocker



Model ID
Manufacturer (Make)
Porsche
Model Name
3.0 RSR, RUGEN engine & gearbox, lots of orig. Part
Year
1974
Vehicle type
Sports car/Coupe
TECHNICAL SPECIFICATION
Engine Capacity
3L (3000 cm³)
Engine Power
243 kW (330 PS(Hp))
Gearbox
Manual gearbox
Description
Older construction of a 911 3.0 RSR race cars - Built inden late 90s in Germany.
Designed as a very good race car based on 1976 Porsche 911 second hand.
(Papers available)
MANFRED RUGEN engine in the correct 3.0 Ausfhrung with Doppelzndung, central camshaft lubrication, slide valves, fuel injection, mechanical fuel injection, a large front-Ölkhler etc. (6 - 7 hours after inspection)
Gearbox also MANFRED RUGEN and correct in type and Ausfhrung. (6 - 7 hours after inspection)
Group 4 Spring Suspension, 917 short brake, balance beam, orig. Clutch-RSR, adjustable camber, etc.
MATTER cage welded in, new fire fighting system, new 100 l ATL racing fuel, Rennelektrick (harness / fuses)
Original Ronal Racing rims with slick tires and a set of BBS magnesium with rain tires.
Please note that Wurd installed on this vehicle a lot of original partss and an extremely high-power unit of MANFRED RUGEN has the 3.0 L is legal!
New FIA CARS PASS!

READY TO RACE!
Sports car/Coupe
>>
Cars by Make
>>
Porsche
>>
1974
3.0 RSR, RUGEN engine & gearbox, lots of orig. Part
- Specs and Pictures