Estate Car
>>
Cars by Make
>>
Peugeot
>>
2005
1007 110 2-Tronic Sport, Panoramic Roof, PDC, trailer hitch, 16 \

2005 Peugeot 1007 110 2-Tronic Sport, Panoramic Roof, PDC, trailer hitch, 16 \ Estate Car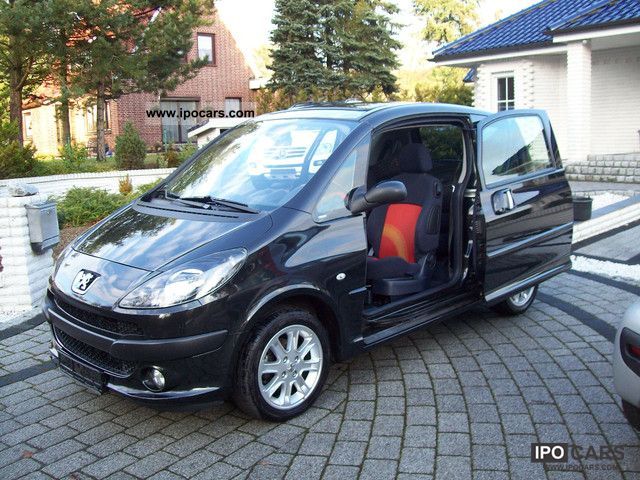 Uploaded by robin8fields



Model ID
Manufacturer (Make)
Peugeot
Model Name
1007 110 2-Tronic Sport, Panoramic Roof, PDC, trailer hitch, 16 \
Year
2005
Vehicle type
Estate Car
TECHNICAL SPECIFICATION
Engine Capacity
1.6L (1587 cm³)
Engine Power
80 kW (109 PS(Hp))
Fuel Type
Petrol
Gearbox
Automatic transmission
Climatisation
Automatic air conditioning
Emission Class
Euro4
Number of Seats
4
Door Count
2/3 Doors
Fuel consumption city
27 MPG (8.6 l/100km)
Fuel consumption highway
44 MPG (5.4 l/100km)
Fuel consumption combined
36 MPG (6.6 l/100km)
CO² Emissions combined
0.55 lb/mile (156 g/km)
Description
maintained in 1007 with only 74Tkm from 2.Hand, Peugeot maintained checkbook, TV / NEW Inspection, Non smoking, sport package, panoramic sunroof, automatic climate control, Parktronic rear, trailer hitch,
2xel.Schiebetr, aluminum 16 \with shift paddles on the steering wheel, fog lights, ESP, CD radio, including
Winter wheels.
Vehicle inspection is possible only by appointment.
German dealer with many years of experience.
Irrtmer and subject to prior sale.
Estate Car
>>
Cars by Make
>>
Peugeot
>>
2005
1007 110 2-Tronic Sport, Panoramic Roof, PDC, trailer hitch, 16 \
- Specs and Pictures