Cabrio / roadster
>>
Cars by Make
>>
Morgan
>>
1971
4/4 1600 - TULIP RALLY WINNER!

1971 Morgan 4/4 1600 - TULIP RALLY WINNER! Cabrio / roadster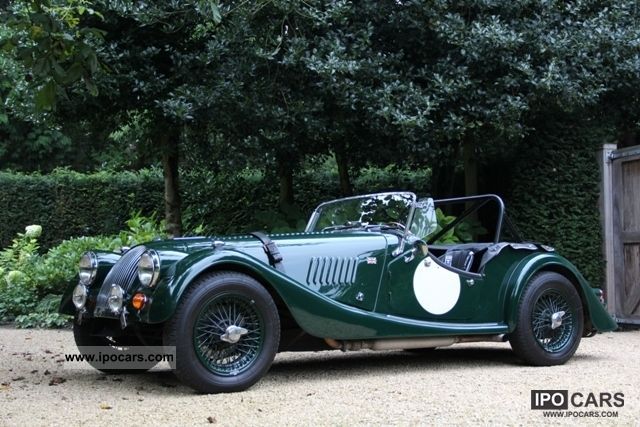 Uploaded by ppr-2008



Model ID
Manufacturer (Make)
Morgan
Model Name
4/4 1600 - TULIP RALLY WINNER!
Year
1971
Vehicle type
Cabrio / roadster
TECHNICAL SPECIFICATION
Engine Capacity
1.6L (1600 cm³)
Engine Power
74 kW (101 PS(Hp))
Fuel Type
Petrol
Door Count
2/3 Doors
Description
This beautiful Morgan started his live show as car on the Motor Show in Brussels, therefore it has all options as of 1971 spoke wheels heater, storage in the doors, etc., etc.

British Racing Green with black leather sport bucket seats Super. The car is technically and optically in a 100% condition. Last five years is more than 25,000.00 EUR invested in the car to make him as perfect and complete as he is today.

In 2010, the 1600cc Kent engine is fully overhauled and provided with a little bit faster camshaft and two new double Weber carburators that gives the car more torque and horsepower. Since the rebuild the car has driven 5,000 km.

The whole of history 40-years/95.000 km from the car is documented including invoices and pictures.

The car is provided with a FEHAC FIA passport to have entrance for historic rallies. The car has won the tour class of the International Tulip Rally in 2007. In the book 'Morgan 100 Years', a complete article about the car and the rally(Including a picture of the car) is written on page 126 and 127th

A tremendous tour and / or rallycar, provided with lots of extras; b>
- Leather interior with leather bucket seats Supersports
- Race belts (4-point fittings)
- Wooden dash
- British Racing Green spoke wheels
- Rollbar
- Tonneau cover
- Good soft top and side-windows
- Lucas headlamps
- Leather belt bonnet
- Fully overhauled engine with two double Weber carburators
- New alternator
- New electronic ignition
- Free flow rustless steel exhaust
- Rustless steel header / manifold
- Overhauled rear-axle
- Four new Koni shock absorbers
- Chrome Kalf kingpins with hand pump for lubrication
- New radiator and tubes
- Air scoop
- Bonnet stay kit
- Complete new braking system
- New fuel tank and tubes
- New joints
- Overhauled clutch
- Chrome luggage rack
- Good Michelin tires
- Union Jack badges


b> ONE OF THE VERY BEST OLDER 4/4 ON THE MARKET! b> p>
Cabrio / roadster
>>
Cars by Make
>>
Morgan
>>
1971
4/4 1600 - TULIP RALLY WINNER!
- Specs and Pictures