Cabrio / roadster
>>
Cars by Make
>>
Lancia
>>
1930
Dilambda 227

1930 Lancia Dilambda 227 Cabrio / roadster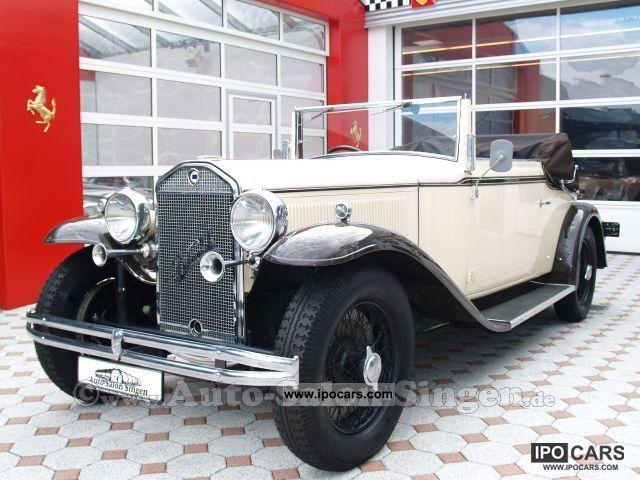 Uploaded by serguey777



Model ID
Manufacturer (Make)
Lancia
Model Name
Dilambda 227
Year
1930
Vehicle type
Cabrio / roadster
TECHNICAL SPECIFICATION
Engine Capacity
4L (3960 cm³)
Engine Power
74 kW (101 PS(Hp))
Fuel Type
Petrol
Gearbox
Manual gearbox
Door Count
2/3 Doors
Description
A very special rarity in the classic car market is this elegant Lancia DILAMBDA cabriolet with long wheelbase from the beginning of 1930. The car has undergone an extensive renovation a few years ago in Switzerland and is located in an absolute dream state. The vehicle originally came with an enclosed bodywork and rebuilt during the restoration in excellent quality craftsmanship for convertible. The color scheme in cream beige with brown roof and brown contrasting Kotflgeln underlines the elegant character of this car. The tech-savvy Vincenzo Lancia was the Wnschen after his father really is an accountant and later his parents work in the company .. He attended school but a technique and worked in a bicycle importer. His father recognized the technical administration of the Son, and came upon the idea of ​​an accountant ... specified mileage is read off km-date!
Cabrio / roadster
>>
Cars by Make
>>
Lancia
>>
1930
Dilambda 227
- Specs and Pictures