Off-road Vehicle/Pickup Truck
>>
Cars by Make
>>
Kia
>>
2007
Sorento 2.5 CRDi Automatic, Leather, Climate, APC

2007 Kia Sorento 2.5 CRDi Automatic, Leather, Climate, APC Off-road Vehicle/Pickup Truck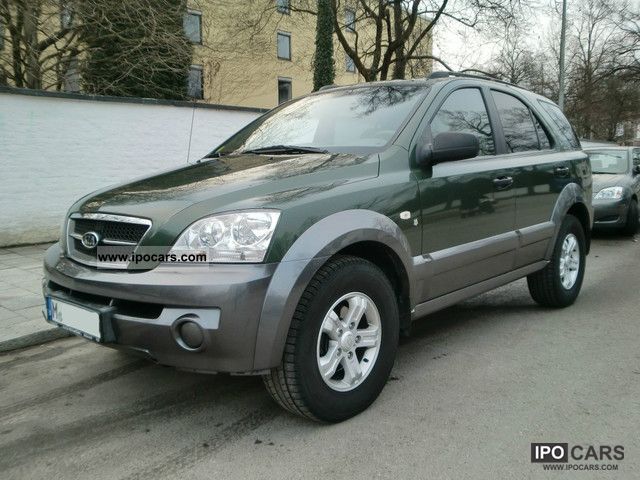 Uploaded by matador6650



Model ID
Manufacturer (Make)
Kia
Model Name
Sorento 2.5 CRDi Automatic, Leather, Climate, APC
Year
2007
Vehicle type
Off-road Vehicle/Pickup Truck
TECHNICAL SPECIFICATION
Engine Capacity
2.5L (2497 cm³)
Engine Power
125 kW (170 PS(Hp))
Fuel Type
Diesel
Gearbox
Automatic transmission
Climatisation
A/C (man.)
Emission Class
Euro3
Number of Seats
5
Door Count
4/5 Doors
Fuel consumption city
24 MPG (10.0 l/100km)
Fuel consumption highway
35 MPG (6.7 l/100km)
Fuel consumption combined
30 MPG (7.9 l/100km)
CO² Emissions combined
0.74 lb/mile (209 g/km)
Description
S ore beautiful Kia Sorento 2.5 CRDI b> with good equipment b>.
 
Vehicle comes from 2 Hand b> and has always maintained service at Kia b>.
 
equipment details: b>
 
Trailer hitch b> li> Wood parts b> li> electric windows (4x) b> li> ZV with remote control b> li> Radio system with CD player b> li> Privacy glass in rear area b> li >
tonneau cover b> li> drive control with selection (2WD / 4WD High / Low 4WD) b> li> rims < / b> li> Non smoking vehicle b> li> more. b> li> ul>
Vehicle is transmitted on behalf of customers.
Off-road Vehicle/Pickup Truck
>>
Cars by Make
>>
Kia
>>
2007
Sorento 2.5 CRDi Automatic, Leather, Climate, APC
- Specs and Pictures