Estate Car
>>
Cars by Make
>>
Kia
>>
2006
Carnival CRDi automatic 7 seater-green sticker-

2006 Kia Carnival CRDi automatic 7 seater-green sticker- Estate Car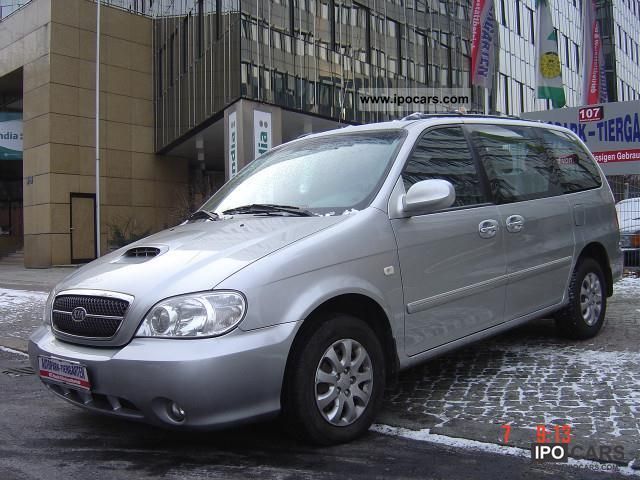 Uploaded by babasvozu



Model ID
Manufacturer (Make)
Kia
Model Name
Carnival CRDi automatic 7 seater-green sticker-
Year
2006
Vehicle type
Estate Car
TECHNICAL SPECIFICATION
Engine Capacity
2.9L (2902 cm³)
Engine Power
106 kW (144 PS(Hp))
Fuel Type
Diesel
Gearbox
Automatic transmission
Climatisation
Automatic air conditioning
Number of Seats
7
Door Count
4/5 Doors
Fuel consumption city
20 MPG (11.8 l/100km)
Fuel consumption highway
33 MPG (7.1 l/100km)
CO² Emissions combined
0.83 lb/mile (235 g/km)
Description
Top Kia Maintained canival with a super technical equipment and / Optical properly. (Scratches bumper) The car is made continuously and has Scheckheftgepflegtem 1.Besitz of extras: Leather - Automatic Transmission - Heated seats - Climate control - DPF Grne Plaque - 2 sliding doors - 7 seater - all-season tires - RCD - etc. Picture Irrtrmer and prior sale, see Reserved - Our services for you: Approval - Insurance - logout service - car immediately Cash Purchases - Financing in full / partial funding - Car Exchange - all repairs in our home workshop - Tv / AU Dekra Berlin branch - Überfhrungskennzeichen to instant car driving even on weekends - and many more on request.
Estate Car
>>
Cars by Make
>>
Kia
>>
2006
Carnival CRDi automatic 7 seater-green sticker-
- Specs and Pictures