Limousine
>>
Cars by Make
>>
Jaguar
>>
1998
XJ Sovereign 4.0 L

1998 Jaguar XJ Sovereign 4.0 L Limousine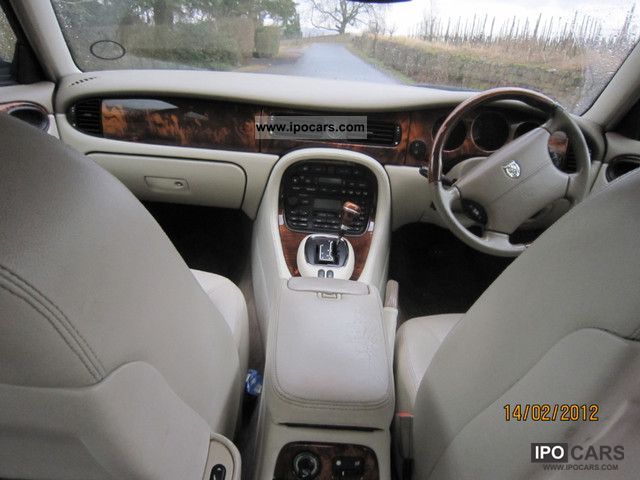 Uploaded by luba-abul



Model ID
Manufacturer (Make)
Jaguar
Model Name
XJ Sovereign 4.0 L
Year
1998
Vehicle type
Limousine / Sedan / Hatchback
TECHNICAL SPECIFICATION
Engine Capacity
4L (3996 cm³)
Engine Power
209 kW (284 PS(Hp))
Fuel Type
Petrol
Gearbox
Automatic transmission
Climatisation
Automatic air conditioning
Emission Class
Euro2
Number of Seats
5
Door Count
4/5 Doors
Fuel consumption city
14 MPG (16.9 l/100km)
Fuel consumption highway
26 MPG (9.0 l/100km)
Fuel consumption combined
20 MPG (11.9 l/100km)
Description
- Is very nice to see him go just for yourself! Suitable for everyday use!
- Chauffeur-driven car, long version of L
- Only 43.ooo Miles (equivalent to approximately 7o.ooo KM)
- Verifiable with accounts (I'll send you via email)
- The car comes from LONDON
- Looks good in the paint
- Seats are not torn
- Tools such as the SOVEREIGN blich
- Full leather
- Automatic climate control
- Cruise control
- Memory seats
- Original alloy wheels
- Etc., etc.
- Immediately ready to
- Ran until 2011 in London
- Has English TÜV (MOT) to July 2012

LIKE I answer YOUR QUESTIONS CALL MON-SUN!
Please do not leave messages on answering machines!

Sales to commercial!

- IMPORTANT: possible visit by appointment only!
- WE BUY YOUR CAR
- ALL MODELLEBIS 40 TONS!
- From 2 years old Porsche to the recovery vehicle!
- Printing errors, changes, errors and prior sale!
Limousine
>>
Cars by Make
>>
Jaguar
>>
1998
XJ Sovereign 4.0 L
- Specs and Pictures