Sports car/Coupe
>>
Cars by Make
>>
Jaguar
>>
1973
E-Type SIII V12 Coupe

1973 Jaguar E-Type SIII V12 Coupe Sports car/Coupe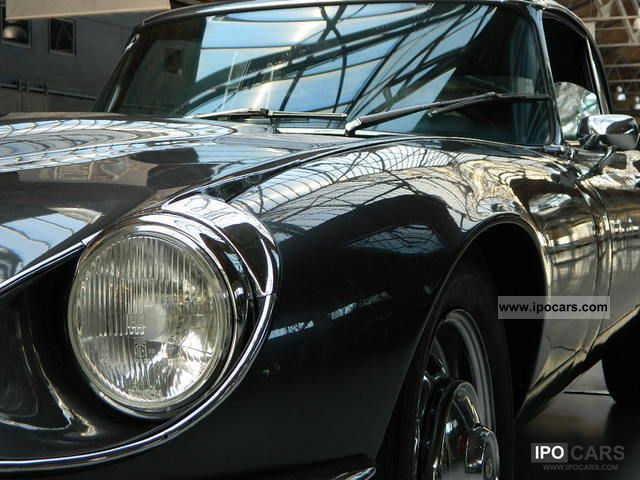 Uploaded by igor-ant



Model ID
Manufacturer (Make)
Jaguar
Model Name
E-Type SIII V12 Coupe
Year
1973
Vehicle type
Sports car/Coupe
TECHNICAL SPECIFICATION
Engine Capacity
5.3L (5343 cm³)
Engine Power
187 kW (254 PS(Hp))
Fuel Type
Petrol
Gearbox
Manual gearbox
Climatisation
A/C (man.)
Door Count
2/3 Doors
Description
This Jaguar E-Type Series III came from the USA to Germany.
 
 From the owner of the carburetor was overhauled. The Zndanlage geprft and replace defective components in Zndsystem.
 Hoses and cables have been repaired and partially replaced. In addition, the steering gear was replaced and the carpet.
 Some time ago the front frame and the hood has been replaced. Mileage on the speedometer reading is 88,253 miles.
 The interior Abnutzungserscheinigungen to know. This can be color leather and leather care products are made in good order, or it may be genuine patina.
 The paint looks good at first glance. On closer inspection to detect defects in the paint.
The real car would drive the E-Type Fri lover of his dream and to improve and enhance piece for piece according to his own likes and.
 This is not berrestauriertes copy, but a classic was run and the auch openly on display.
 And that's what makes him so appealing .............
 The sale of the vehicle is in the customer order.
 Irrtmer and subject to prior sale.
Sports car/Coupe
>>
Cars by Make
>>
Jaguar
>>
1973
E-Type SIII V12 Coupe
- Specs and Pictures