Limousine
>>
Cars by Make
>>
Jaguar
>>
1959
150 Fixed Head Coupe 3.8 S, 1959

1959 Jaguar 150 Fixed Head Coupe 3.8 S, 1959 Limousine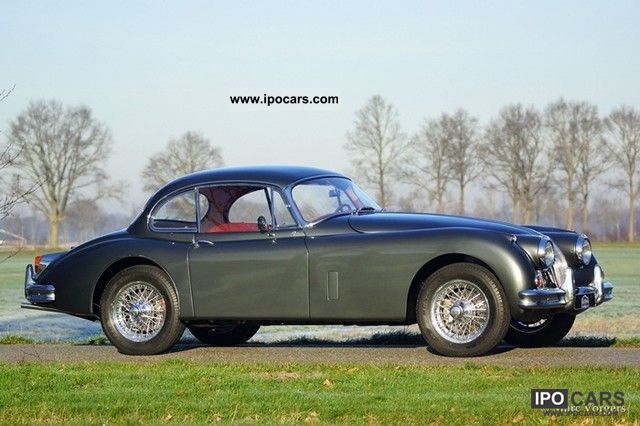 Uploaded by capitoshka



Model ID
Manufacturer (Make)
Jaguar
Model Name
150 Fixed Head Coupe 3.8 S, 1959
Year
1959
Vehicle type
Limousine / Sedan / Hatchback
Description
Technical Description: b>
 
 Six cylinder engine
 cylinder capacity: 3781 cc.
 carburettors: 3 x SU 2 inch HD8
 capacity: 265 bhp. at 5750 rpm
 top speed: 240 km / h - 150 mph
 Gearbox: 4-speed manual
 Weight: 1320 kg.
 
  Information: b>
 
B>
 Jaguar XK 150 3.8 Litre 'S' FHC (Fixed Head Coupe), year 1959th Colour: Gun Metal Grey with a red dark red leather interior.
 
 This impressive Jaguar XK 150 'Fixed Head' is recently extensively restored and overhauled. During the restoration the car was up-rated to 'S' specifications. The additional torque and power add a lot of punch to the fantastic driving experience! This beautiful XK 150 FHC is in brand new, near-concours, condition!
 
 The automobile is fitted with 3 SU carburettors, chrome wire wheels, oil cooler, automatic electric cooling fan, AC generator and a beautiful wooden Motolita steering wheel!
Limousine
>>
Cars by Make
>>
Jaguar
>>
1959
150 Fixed Head Coupe 3.8 S, 1959
- Specs and Pictures