Off-road Vehicle/Pickup Truck
>>
Cars by Make
>>
Hyundai
>>
2011
1.7 CRDi Style Navigation Sunroof Package P

2011 Hyundai 1.7 CRDi Style Navigation Sunroof Package P Off-road Vehicle/Pickup Truck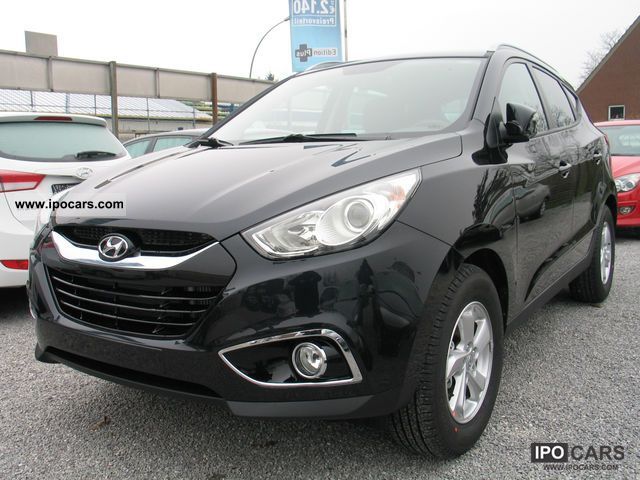 Uploaded by ketz



Model ID
Manufacturer (Make)
Hyundai
Model Name
1.7 CRDi Style Navigation Sunroof Package P
Year
2011
Vehicle type
Off-road Vehicle/Pickup Truck
TECHNICAL SPECIFICATION
Engine Capacity
1.7L (1685 cm³)
Engine Power
85 kW (116 PS(Hp))
Fuel Type
Diesel
Gearbox
Manual gearbox
Climatisation
Automatic air conditioning
Emission Class
Euro5
Number of Seats
5
Door Count
4/5 Doors
Fuel consumption city
37 MPG (6.3 l/100km)
Fuel consumption highway
49 MPG (4.8 l/100km)
CO² Emissions combined
0.49 lb/mile (139 g/km)
Description
information about fuel consumption and CO2 emissions as defined Car EnVKV: b>

CO2 efficiency class: B b>

Fuel consumption: b>

combined: 5.3 l/100km b> li> urban: 6.3 l/100km b> li> < b> out of town: 4.8 l/100km b> li> ul> carbon emissions: b>

combined: 139 g / km b> li> ul> For over 17 years Hyundaivertragspartner in Selm-Bork b>.
you have a problem with your Hyundai? - We have the answer b>!

Hyundai ix 35 1.7 Crdi Style Plus Package Navigation Sunroof: b>
- 6 airbags (front, side and curtain airbags) b>
- passenger airbag can be deactivated b>
- Active front Kopfsttzen b>
- anti-lock braking system (ABS) + electr. Brake force distribution (EBD) b>
- ESP with integrated brake assist and hill-start and b>
hill descent assistant b>
- light sensor b>
- Safety steering column tilt and telescopic adjustment b>
- roof rails b>
- roof spoiler with 3rd Brake light b>
- Außenspiegel heated, electrically adjustable b>
- Trgriffe mirrors and color-keyed, b>
integrated turn signal b>
- Fog b>
- board computer b>
- Integrated CD radio with MP3 function b>
- Connectors for USB, AUX (for example, iPod) b>
- Remote control via steering wheel b>
- Bluetooth b>
- automatic climate control (two zones) with Luftgtesensor b>
- Khlbares glove box b>
- Leather steering wheel and leather shift knob b>
- Rckfahrwarnsystem b>
- Power windows front and rear, with lighting and b>
Fri down auto driver b>
- radio remote control for central locking b>
- Alarm b>
- upholstery in fabric and leather combination b>
- heated seats (front and rear outer seats) b>
- 16 \ including Metallic paint b>
including Navigation with Rckfahrkamera b>
including Panoramic glass sunroof, b>
including Plus Package: Electrically foldable exteriormirrors, rain sensor, wiper de-icer, dark tinted windows from B pillar, Cruise control, Smartkey system with Start-Stop button, Hochaflösende speedometer. b>



5 years warranty with unlimited mileage! b>
5 years mobility service! b>
5 safety checks included! b>

prior sales and errors excepted! b>
Fri further questions please contact Mr. Wenge at the phone number: 02592/7876 be happy to verfgung b>.
Off-road Vehicle/Pickup Truck
>>
Cars by Make
>>
Hyundai
>>
2011
1.7 CRDi Style Navigation Sunroof Package P
- Specs and Pictures