Estate Car
>>
Cars by Make
>>
Fiat
>>
2010
Croma 2.4 Multijet automatic emotion LEATHER / NAVI

2010 Fiat Croma 2.4 Multijet automatic emotion LEATHER / NAVI Estate Car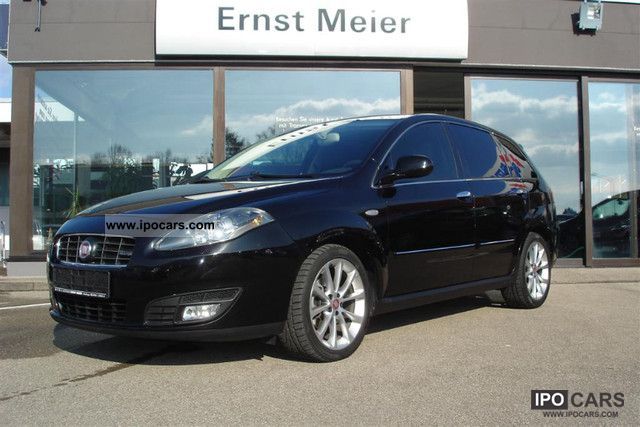 Uploaded by elfa



Model ID
Manufacturer (Make)
Fiat
Model Name
Croma 2.4 Multijet automatic emotion LEATHER / NAVI
Year
2010
Vehicle type
Estate Car
TECHNICAL SPECIFICATION
Engine Capacity
2.4L (2387 cm³)
Engine Power
147 kW (200 PS(Hp))
Fuel Type
Diesel
Gearbox
Automatic transmission
Climatisation
Automatic air conditioning
Emission Class
Euro4
Number of Seats
5
Door Count
4/5 Doors
Fuel consumption city
23 MPG (10.3 l/100km)
Fuel consumption highway
44 MPG (5.4 l/100km)
Fuel consumption combined
33 MPG (7.2 l/100km)
CO² Emissions combined
0.68 lb/mile (191 g/km)
Description
Fiat Croma 2.4 JTD Emotion automatic with surprise gender features: b>
 
Electric wing mirror. anklappba
DVD system
Theft alarm system
Electronic parking aid
Luggage compartment separation (net)
Interior mirror with auto dip
Metallic paint
Navigation System: Blue \u0026 Me navigation
Front and rear side airbag
Driver and front passenger airbags
Front and rear head airbags
Sensor package, sound system
Seat cover / padding: partial leather
ABS, ASR, ESP
Tempmat, Blue \u0026 Me hands-free kit
Power windows front and rear
2-zone automatic climate control
High Class audio system (radio / CD player with MP3 playback capability)
Electric wing mirror. adjustable and heated
Driver's side knee airbag
Steering wheel (leather) and alloy wheels
Fog
and much more
 
We assemble accessories such as towbars or heaters. Just ask us. B>
 
 
All information without guarantee. Technical data, typographical errors and prior sale.
Estate Car
>>
Cars by Make
>>
Fiat
>>
2010
Croma 2.4 Multijet automatic emotion LEATHER / NAVI
- Specs and Pictures