Limousine
>>
Cars by Make
>>
Citroen
>>
1962
ID 19 Confort

1962 Citroen ID 19 Confort Limousine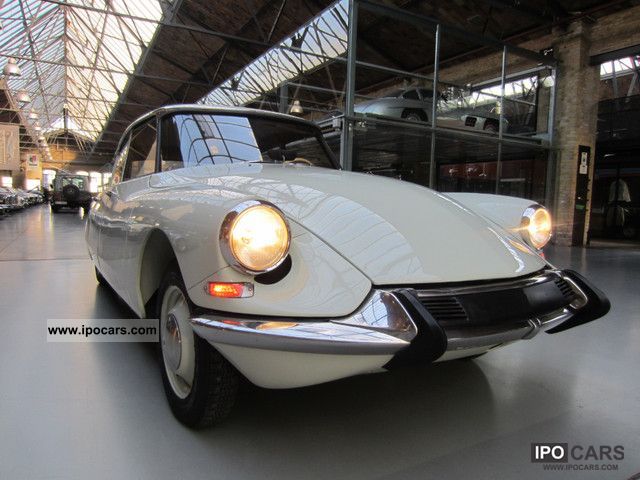 Uploaded by litvinenko-ai



Model ID
Manufacturer (Make)
Citroen
Model Name
ID 19 Confort
Year
1962
Vehicle type
Limousine / Sedan / Hatchback
TECHNICAL SPECIFICATION
Engine Capacity
1.9L (1898 cm³)
Engine Power
49 kW (67 PS(Hp))
Fuel Type
Petrol
Gearbox
Manual gearbox
Door Count
4/5 Doors
Description
This vehicle we have in Angouleme, between Bordeaux and Limoges. The car is second hand and was dismantled by the previous owner two years ago and rebuilt. The underbody is in original condition, but was exempted from underbody protection and painted in black! Since this work, the car has been driven only 50 miles! As a '63 model, which was approved in November 1962, is one of the very first ID-models with optional power steering. Moreover verfgt the car over the first version of a dashboard-ID, which is perceived by most stakeholders as much nicer than the latter. Since the cars are combined with the first panel with the old hydraulic system with LHS Hydraulikflssigkeit, but many customers prefer to choose a later id with the later hydraulic system with LHM Hydraulikflssigkeit. Although both have hydraulic systems, their advantages and disadvantages, but the LHM-Flpermeability is simply easier to buy and much gnstiger. In this car the entire hydraulic system was changed by the previous owner of the system with LHM. So much so, that the modification does not recognize, which means that all black LHS hydraulic elements against Grne LHM elements were replaced, these new elements were grnen LCs but repainted black. Thus, the engine compartment looks identical to the '62 model exactly, but the hydraulic works with today when Citroën used LHM Hydraulikflssigkeit. But enough about the hydraulic system - the whole car is in very good condition and all that was not according to our Ansprchen was one of us professionally repaired or refurbished. The car is in original color blanc paros (AC 102) and the red painted Velourinnenausstattung is in very good original condition. A very good nice frhe ID in fair condition and use of classic color combination -provide a vehicle full of character.
Limousine
>>
Cars by Make
>>
Citroen
>>
1962
ID 19 Confort
- Specs and Pictures